My Hollywood Star
Royalty Free Pictures of Hollywood,
Page 3
---
The pictures on these royalty free pages are free for you to use for any personal, non commercial purpose. You may alter them in any way for your personal use, but please do not use them for any commercial purposes. If you want to give credit, all pictures were taken by Tom Willett. It is not necessary to give credit, however. Thanks, Tom Willett
---
---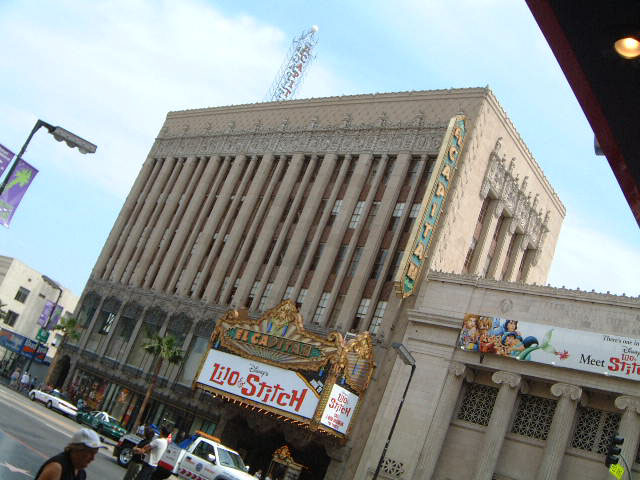 El Capitan Theatre
This fine old theatre is just across the street from the Chinese Theatre.
Hollywood Blvd. daytime with ambulance
This street has plenty of traffic during the day but is not usually jammed. Just a typical city street.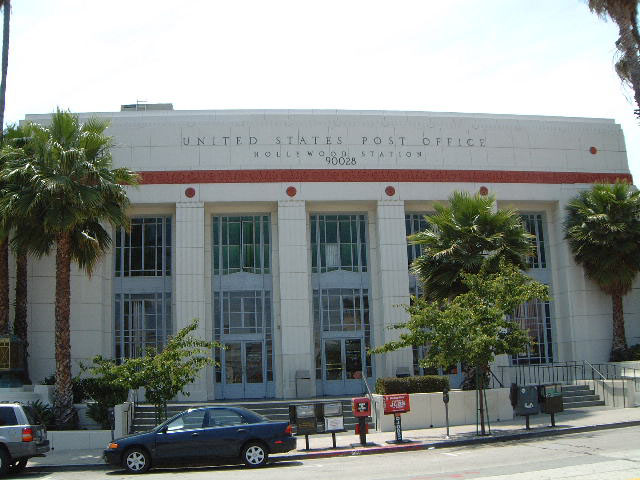 This post office has been here for a long time. This used to be Hollywood 28, California.
Check the ornate ceiling if you go inside.
© COPYRIGHT 2002 TOM WILLETT
GO TO HOME PAGE *
GO TO ROYALTY FREE PICTURES, PAGE 1 *
BACK TO PAGE 2, ROYALTY FREE PICTURES *
GO TO NEXT PAGE (4) OF ROYALTY FREE PICS
GO TO SIGHTS, PAGE 1 *