My Hollywood Star... Free Information About Entertainers
Similar Faces?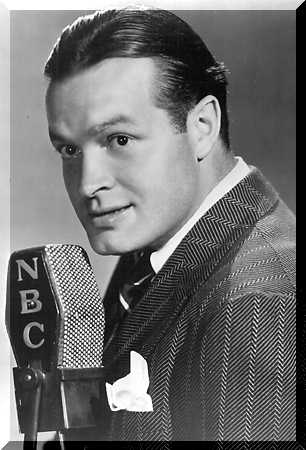 Bob Hope and E. G. Marshall had similar faces but totally different personalities. Bob was a comedy performer and singer who might be best known for the shows he did live, entertaining the U.S. troops stationed around the world. He also is remembered for his movies, especially his "Road" movies with Bing Crosby. He also was big on radio and he was an avid golfer.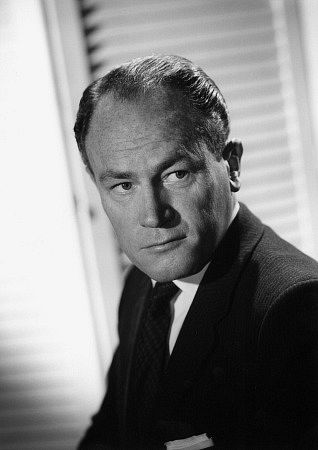 E. G. Marshall had a 50 year career in Hollywood as an actor in movies and TV. He usually played "suits," which means attornies, doctors, businessmen or political figures. His most famous role was in a popular show called "The Defenders. Unlike Bob, E. G. Marshall was rarely seen in a comedic role. He was usually very serious."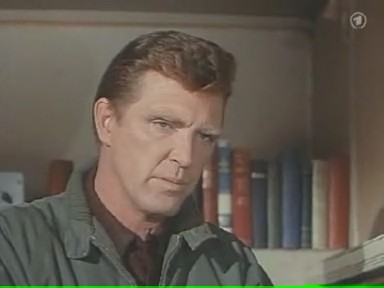 Robert Lansing and Robert Stack are two guys whose faces seemed to be nearly identical in some of their scenes.
Robert Lansing was an actor who was best known for his TV roles in "Twelve O'Clock High" and "The Equalizer." He also often worked as a villian or a military officer. He was usually in action type films and TV shows. He was a believable hero or villain.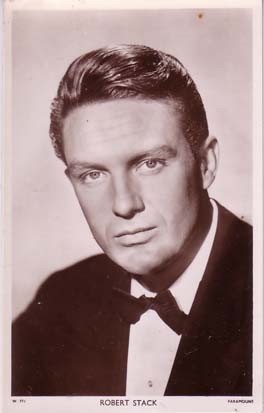 Robert Stack has to be the only person who had two hit TV series, both of which started with the letter "U." He was Elliot Ness in "The Untouchables" and he was the narrator for "Unsolved Mysteries." Robert also appeared in many movies. He was a Hollywood glamor boy in the 1940s. If you get a chance, check out how he looked in the 1942 comedy "To Be Or Not To Be." He was once a hunk and later he became the stern, Elliot Ness, soft spoken tough guy. He also did excellent comedy work in Airplane!
Gabby Hayes and Kenny Rogers have the same beards, hair and facial features.
Gabby Hayes would be unknown to anyone under 60 who is not a fan of vintage movies and TV shows. Gabby was usually a western movie sidekick pal for big name western movie stars such as, Roy Rogers, John Wayne and Hopalong Cassidy. Gabby also worked on The Howdy Doody TV show for a short time.>/p>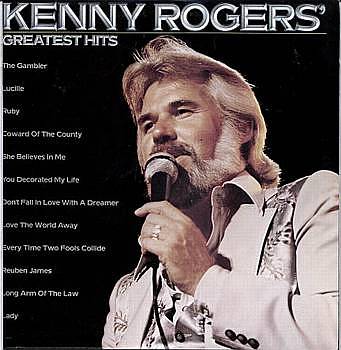 Kenny Rogers has been making hit records since the mid 1960s. His first group was called The First Edition. They had a rock hit called "I Just Dropped in (To See What Condition My Condition Was In)." Kenny had some TV success and made a few movies. He also recorded with Dolly Parton. Kenny's biggest hit was probably, "Lucille," about 1976.
Any e-mails for the webmaster can be sent to this e-mail address.
Quickly build your own money making website
Hollywood Screams (Horror Movies)
Fairfax, Hollywood's "Other" High School
A few royalty free pictures of Hollywood
Royalty Free Pictures of Stars in The Walk of Fame
Webtertainment, Promote yourself on the internet
The most important person... The Fan
Royalty Free Pictures
Click here for royalty free Hollywood photos.
More Lookalikes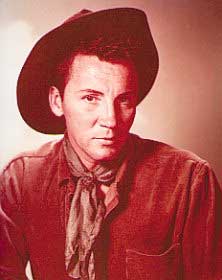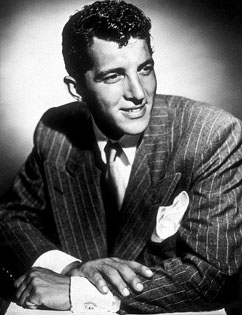 They always looked similar to me. Cameron was in many scary movies and he often played a bad guy in TV westerns.
Dean Martin was never scary. He did play in some Western movies, but he was usually the good guy. He is probably best remembered for his TV series where he often roasted some of his celebrity friends. Dean was part of the "Rat Pack" which often etertained at The Sands Hotel in Las Vegas. What's his name Sinatra and Sammy Davis, Jr. and Joey Bishop and Peter Lawford and sometimes Shirley MacLaine made up the pack. Dean had many hit records including, "Memories Are Made of This," "Everybody Loves Somebody Sometime" and "That's Amore."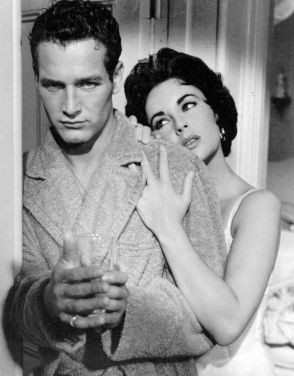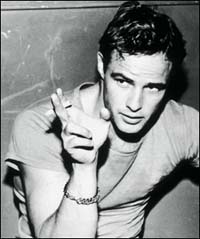 This one you might not believe unless you were there to remember it. Both Paul Newman and Marlon Brando had incredible success as movie stars. Marlon Brando as "The Godfather," conjures up a totally different image from Paul Newman as "Cool Hand Luke." In the early 1950s after Brando had made a big name for himself after making "A Streetcar Named Desire," "Viva Zapata," "Julius Caesar," "The Wild One" and "On The Waterfront," the studios were scrambling to find the next "Brando."
There was this kid who was working a lot on TV who looked a lot like Marlon Brando at that time. A new movie was being cast. Paul Newman was given his first movie role. The movie was not received kindly by critics, but Paul Newman's face was the most memorable thing about "The Silver Chalice." Paul would survive a bad movie that was the beginning of his career. Incidently, E. G. Marshall was also in The Silver Chalice. Bob Hope was not. Maybe that would have saved it and made the critics more kind.
On these pages you will find free information about how to design your resume, get your pictures (headshots), learn how to play piano chords, decide whether to join a union right away and other important career information.
This site was written by Tom Willett. Tom belongs to AFTRA, SAG, The Musician's Union and at one time was a member of the no longer existing Screen Extras Guild. Tom has more than 50 years of show business experience. Tom has been an actor, extra, deejay, stand up comic, musician, producer, director, writer and currently a YouTuber. Everything on this site is free.
Links